Walk-In Hot Tubs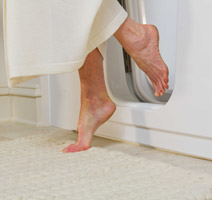 Easy entry walk-in hot tubs are the ideal solution for someone with limited mobility to enjoy taking a bath while remaining in the comfort of their own home. The fear of slipping and falling in the bathroom is a common concern for many seniors, making taking a bath appear dangerous. Jacuzzi® has designed the perfect solution that combines their pain-relieving jet system technology with safety features, luxury and affordability.
Walk-In Hot Tubs by Jacuzzi
Therapeutic hydrotherapy and aromatherapy for a massaging spa experience
Innovative patent pending door design with a lifetime leak-free warranty
Extra wide door with ultra low 5 inch step for easy access
ADA compliant seat andergonomic design makes getting up safe and easy
Beautiful and timeless faucet with seperate handheld shower
Industry best high volume Jacuzzi water pump with a lifetime warranty
Automatic anti-scald water heating system maintains a constant water temperature
Ozone water cleaning system that kills 99.9% of bacteria while you bathe
Nonporous polished acrylic surface makes cleaning super easy
Affordable and luxurious
Universal design fits existing tub space
Why Hydrotherapy?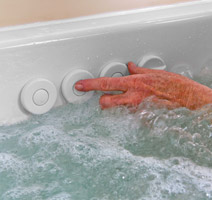 There's nothing quite like the feeling of a warm bath. Soaking your body in warm water will help relieve muscle soreness by facilitating the removal of lactic acid, open the blood vessels to improve circulation, relax the muscles around arthritic joints, and promote the flow of endorphins. Jacuzzi's jet system is designed to help you ease the symptoms of arthritis, inflammation, muscle cramps, circulatory issues, back problems and osteoarthritis. Step into a Jacuzzi® walk-in hot tub, and you'll feel the benefits of hydrotherapy.
Jacuzzi® PointPro™ Jet System – Feel the Difference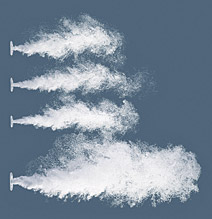 Jacuzzi® clearly outperforms other manufacturers' jet systems, producing a deeper and wider stream of revitalizing bubbles.
The patented Jacuzzi® PointPro™ jet system features high-volume, low-pressure pumps with a perfectly balanced water-to-air ratio to massage thoroughly yet gently. Some swirl, some spiral, some deliver large volumes of water and others target specific pressure points. They're arranged in precise locations that deliver a therapeutic massage, yet they are fully adjustable so that your bathing experience can be completely unique.
All walk-in tubs come with the complete care service guarantee from Harmony Bath Solutions, available for residents of Virginia, West Virginia and Western Pennsylvania.